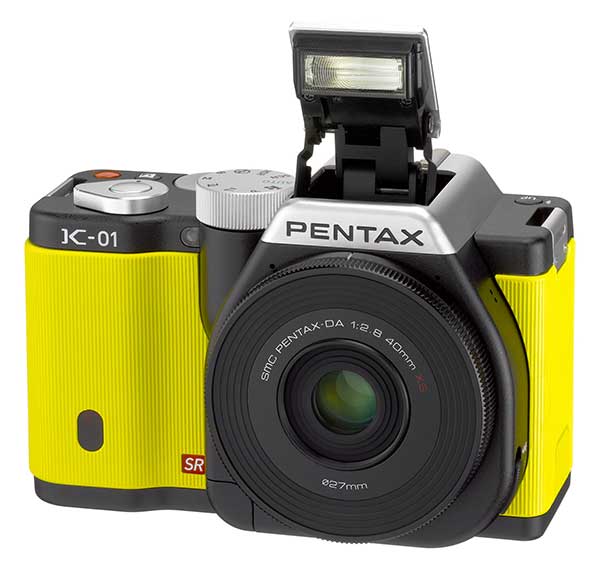 Today Pentax announced the K-01, its second mirrorless interchangeable lens digital camera (henceforth abbreviated as "mirrorless"), pictured above. Pentax's first mirrorless was the strange small-sensor Pentax Q, which was apparently designed mostly for the Japanese market and can not be seen to compete with the larger sensor mirrorless systems, like Micro 4/3 and Sony NEX, so it shall not be mentioned again.
Leaving aside the fact that this new camera looks monumentally hideous, a fact that seems to induce Pentax to celebrate it as a feature, it is remarkable in that the K-01 is the first mirrorless camera that does not take advantage of the possibility of a short flange focal distance. The touted selling point is that it takes existing Pentax lenses without needing a converter, the obvious downside being that those are the only lenses it takes.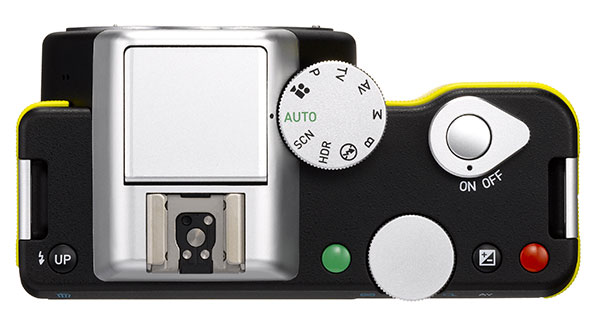 For many people one of the big lures of mirrorless cameras, most notably Micro 4/3 and Sony NEX, are the possibility of using all kinds of other lenses on them, including old SLR system lenses or Leica M mount lenses. On the K-01 none of that is possible.
Assuming that the people at Pentax are not incompetent (excluding those responsible for the camera's visual design), my guess is that Pentax just wants to cash in on the mirrorless craze with the least amount of expenditure. No need to design a new lens mount, new lenses, a separate adapter or any of that – the camera is just one product that stands on its own. If it fails, not much is lost, and if it's successful, money is being made. In other words, this is not a serious entry into the mirrorless market.